Study Abroad in Irkutsk, Russia
Irkutsk is a youthful, green town. Full of colleges, institutes, and universities, it draws students from all over Siberia and the Russian Far East. Its vibrant diversity is complimented by its laid-back small-town-like charm, and the natural beauty that surrounds it.
Irkutsk is also just a stone's throw from the "Pearl of Siberia" – Lake Baikal. The world's largest body of fresh water by volume, it boasts a unique ecosystem with several species that live only here. All of this – youthful energy, strong community, indigenous diversity, and wondrous natural beauty came together to form some the strongest environmental movements seen in the USSR and in modern Russia. These movements strive to protect the lake and the people who depend on it.
Irkutsk is a fabulous place to study Russian, environmental and indigenous issues, and much more in an immersive, supportive environment.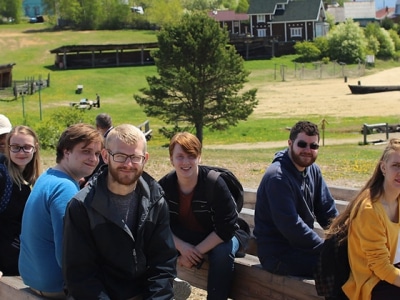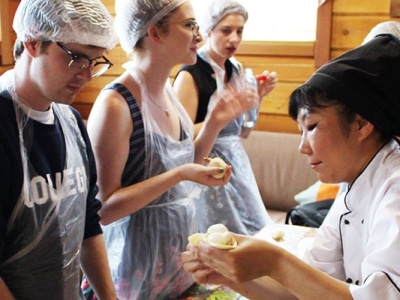 How Much Does It Cost To Study Abroad in Irkutsk?
Your total costs can be divided into three main categories:
Program: Each program page gives its specific pricing information. SRAS offers a variety of program choices of varying length and cost.
Cost of Living: Our Irkustk Student Budget Guide can help you plan out how much you might need for food, entertainment, and other independent costs.
Airfare: Our International Airfare Guide can give you some pointers on getting the best price for tickets to and from your study abroad in Irkutsk.
What's It Like to Study in Irkutsk?
SRAS partners with Irkutsk State University in its offerings for study abroad in Irkutsk. Classes are held in the city center near shopping, cafes, and a pleasant city square that often offers holiday celebrations. Housing is usually a 30-60 minute commute away. Specific housing information will be listed on
each program page
.
Irkutsk is a city of 600,000, but feels much smaller. It has few large buildings and is instead spread wide along the Angara River. Few locals speak English and Chinese visitors are far more common than Americans. However, the city is especially friendly and many locals are willing to take a few minutes to listen to you to find out what you need, even if your Russian isn't perfect. This is a patience that has been lost in many other major cities.
SRAS maintains this
Guide to Living in Irkutsk
to help you find the resources you'll need on the ground to live a semester or year abroad. And, if you ever need help with anything while abroad on one of programs, your onsite coordinator will be there to help.
Talk to an Expert about Study Abroad in Irkutsk
Studying abroad is a big decision. You should make sure that your experience will advance your academic, personal, and professional goals. We encourage you to
contact us
and ask any questions you may have.
We also run regular info sessions as part of our free events series. Find a free
info session
that fits in your schedule! SRAS takes your educational goals seriously and we look forward to hearing from you!
Just yesterday my student successfully defended her honors thesis on environmentalism around Lake Baikal, a project that would not have been possible without the fieldwork that she conducted on her SRAS study abroad program in Irkutsk. I hope to see more such projects in the future and will keep directing students to SRAS programs!
Visiting Assistant Professor
Macalester College