SRAS wants to stay in touch. We also want to help you continue to achieve your goals. We've developed the below services for our alumni for these reasons. Reconnect with us and your fellow graduates! Maintain your Russian and refresh your knowledge on Eurasian culture and current events. Find out how to use your experience to best search for employment. Keep us in mind as you continue to learn and grow in life!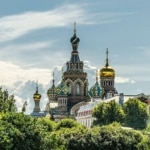 You invested a great deal of time and effort into developing your language skills – why stop once you fulfill your language requirement or graduate from your program? We have affordable noncredit options, with a low time commitment to help you maintain and improve your Russian.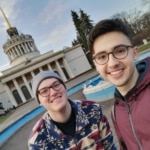 The SRAS Global Ambassador Program is for SRAS alumni who are passionate about their study abroad experience and want to share their knowledge of SRAS programs and our region with other students. It is designed to both incentivize you and provide a great deal of freedom in how you connect with other students.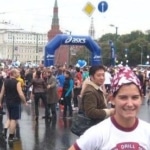 SRAS students are primarily American college and university students. Many of them express interest in seeking careers with an international focus after graduation. This resource was prepared to help them plan for that future employment in the private or public spheres or in academia.
Thanks again to (SRAS Assistant Director) Josh Wilson for being so helpful with getting us started! At our concluding discussion class yesterday I asked the students to write and then present five "Kliuchevykh slov" about their experience. Several of them wound up referencing Josh's comments about trying to observe without judging, which he made during the Moscow Walking Tour. Thanks for helping me teach this course!
Professor of Environmental Studies
Bates College