SRAS Services for Educators
SRAS wants to help you and your students. We can help you develop fun, engaging, authentic classroom materials and events. We are specialists in creating unique educational experiences abroad for individuals and groups. We can help you achieve your own educational goals with continuing education or research support services. Click below on what interests you today!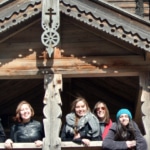 SRAS can assist in the design and delivery of customized programming to meet your institution's specific needs. Our consultants and on-site team members work directly with study abroad offices and faculty leaders to understand your unique objectives for your course or program abroad. Then, we tap our local resources to help you create an enriching on-site experience for your students.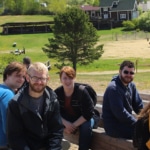 SRAS wants to help you develop fun, engaging, authentic classroom materials and events. We are well known for creating experiences abroad and with increased integration of technology in the classroom, we can bring these directly to your students. Together, we can stimulate even greater interest in language, culture, people, and places!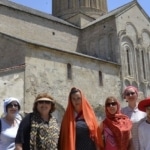 SRAS Continuing Education programs are designed to take you to exciting locations in Eurasia. These are professionally-focused programs designed to fill you with ideas for the classroom and for custom group programs. You'll have time to network with colleagues. You'll also gain affordable access to less accessible destinations.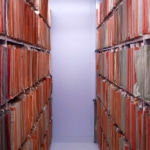 SRAS can assist you with your research on site abroad, including advising you on visa considerations. SRAS professionals can also access archives and obtain information you need on your behalf – so that you needn't leave home to do it.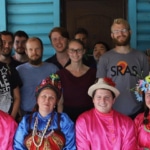 Are you looking for exciting, well-supported programs for your students to build thier language skills, cultural knowledge, and resumes with? SRAS has you covered there as well! We will work with your institution to make sure your students trasition safely abroad and help to make sure that credit can transfer back to thier home institution.
The SRAS guides were excellent! They really knew their stuff and were able to relate the history of the places we visited in an interesting and inventive way. It was obvious they had a lot of experience working with American students.
Visiting Assistant Professor
Union College