Study Tours and Short-Term Study Abroad
SRAS study tours and short-term study abroad programs are designed to condense immersive, resume-building study abroad experiences into as little as 1-4 weeks. Formulated with students, educators, and professionals in mind, these opportunities are open to anyone with a passion for travel and learning.
These innovative programs are diverse. Some provide extensive travel and rely on on-site teaching. Others will focus on giving you an intensive look at a single city and focus on single subject. Whatever your goals are, SRAS is here to help you meet them!
- Featured Study Tours and Short-Term Study Abroad -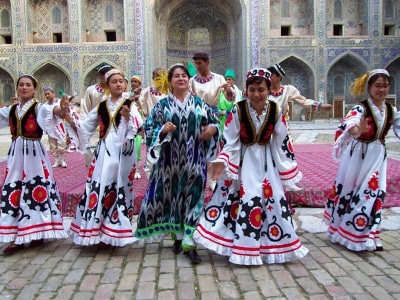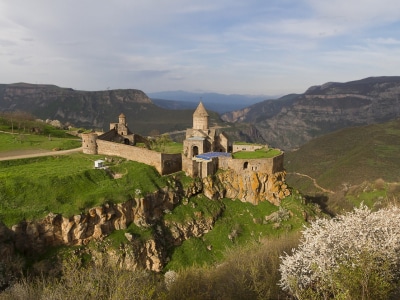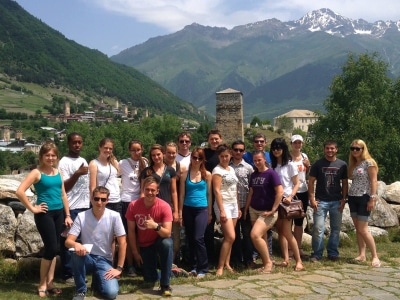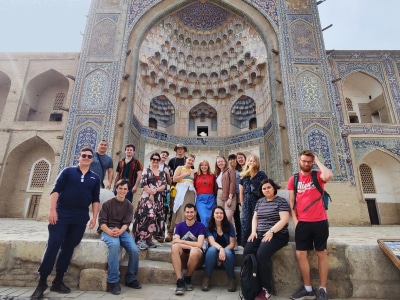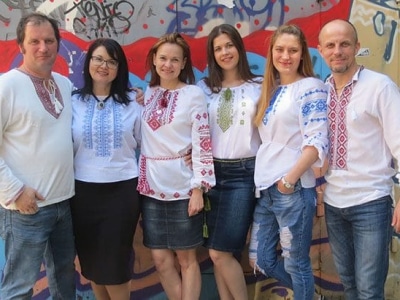 How Much Does It Cost To Study Abroad?
Your total costs can be divided into four main categories:
Program: Each program page gives its specific pricing information. SRAS offers a variety of program choices of varying length and cost.
Cost of Living: Most students report spending between $60-90 per week in most locations for food, transport, and entertainment.
Housing: Most SRAS programs include housing, although some allow you to chose from among a few options. Each program page will contain more information.
Airfare: Our International Airfare Guide can give you some pointers on getting the best price for tickets to and from your study abroad in Yerevan.
Studying Abroad for Educators
SRAS welcomes educators and professionals on our programs. What can you gain by heading abroad with us?
Ideas and material for the classroom
Networking between colleagues
Affordable access to less accessible destinations
Inspiration for faculty-led custom programs
Opportunities for faculty and administrators to visit lesser known places in Eurasia that we feel have great potential for custom programming.
We look forward to seeing you abroad!
Talk to an Expert about Study Tours and Short-Term Study Abroad
Studying abroad is a big decision. You should make sure that your experience will advance your academic, personal, and professional goals. We encourage you to
contact us
and ask any questions you may have.
We also run regular info sessions as part of our free events series. Find a free
info session
that fits in your schedule! SRAS takes your educational goals seriously and we look forward to hearing from you!
Just yesterday my student successfully defended her honors thesis on environmentalism around Lake Baikal, a project that would not have been possible without the fieldwork that she conducted on her SRAS study abroad program in Irkutsk. I hope to see more such projects in the future and will keep directing students to SRAS programs!
Visiting Assistant Professor
Macalester College