Study Abroad in Vladivostok, Russia
Vladivostok is the major city of the Russian Far East. Far from Moscow, the region has always had an independent spirit and, brimming with resources, lies adjacent to the economic powerhouses of China, Japan, and South Korea.
Study abroad in Vladivostok also means studying in Russia's "Gateway to Asia." If the region can overcome its infrastructure challenges, it could contribute to – and profit from – the rising development of not only its close neighbors, but also India and Southeast Asia. Vladivostok is increasingly multicultural as it attracts investment and even immigrants from these countries. SRAS programs in Vladivostok are designed to explore all these issues.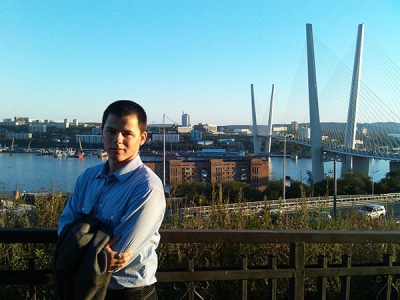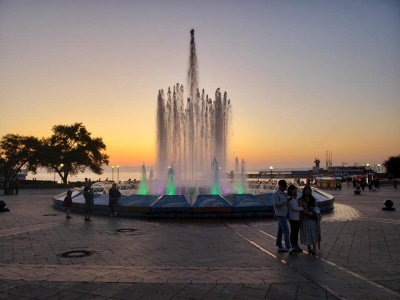 How Much Does It Cost To Study Abroad in Vladivostok?
Your total costs can be divided into three main categories:
Program: Each program page gives its specific pricing information. SRAS offers a variety of program choices of varying length and cost.
Cost of Living: Our Vladivostok Student Budget Guide can help you plan out how much you might need for food, entertainment, and other independent costs.
Airfare: Our International Airfare Guide can give you some pointers on getting the best price for tickets to and from your study abroad in Vladivostok.
What's It Like to Study in Vladivostok?
SRAS partners with Vladivostok State University of Economics and Service (VSUES) in its offerings for study abroad in Vladivostok. The VSUES campus is a short bus ride from the city center, on a hill surrounded by sports facilities, a library, shopping, and cafes. The campus offers frequent cultural events as well. Specific housing information will be listed on
each program page
.
American visitors often remark that Vladivostok feels a bit like San Francisco, with its grand hills overlooking the ocean. Most students are able to quickly build a support group, interacting with other international students and Russians at VGUES, where the dorms integrate foreign and local students.
SRAS maintains this
Guide to Living in Vladivostok
to help you find the resources you'll need on the ground to live a semester or year abroad. And, if you ever need help with anything while abroad on one of programs, your onsite coordinator will be there to help.
Talk to an Expert about Study Abroad in Vladivostok
Studying abroad is a big decision. You should make sure that your experience will advance your academic, personal, and professional goals. We encourage you to
contact us
and ask any questions you may have.
We also run regular info sessions as part of our free events series. Find a free
info session
that fits in your schedule! SRAS takes your educational goals seriously and we look forward to hearing from you!
At Stetson, we've used SRAS to arrange all of our student study abroad trips for the past five or six years. During that time we've sent dozens of students on summer- and semester-long programs in Moscow, St Petersburg, Nizhny Novgorod and Irkutsk. In every interaction I've had with them, SRAS has been prompt, reliable, knowledgable, courteous and quick to lend a hand when needed.
Professor and Director, SPREES
Stetson University