Study Abroad in St. Petersburg, Russia
Study abroad in St. Petersburg means being neighbors with the Hermitage and dozens of other great museums. It means living amongst streets lined with breathtaking architecture that were once walked by Russia's greatest writers, artists, and composers.
Study abroad in St. Petersburg also means being in Russia's second capital and its "Window on Europe," a powerful cultural and economic center at the western edge of the world's largest country. Study abroad in St. Petersburg will leave you with memories while building your future and advancing your educational and professional goals.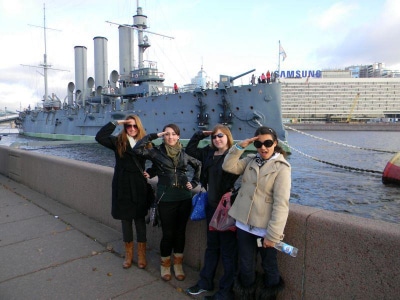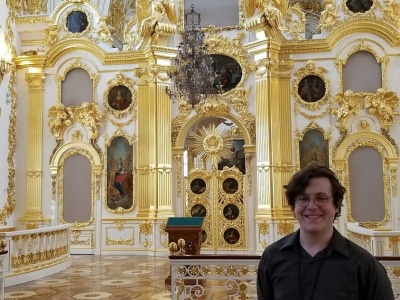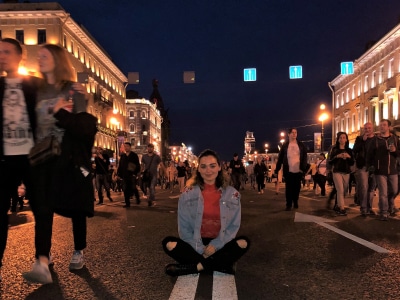 How Much Does It Cost To Study Abroad in St. Petersburg?
Your total costs can be divided into three main categories:
Program: Each program page gives its specific pricing information. SRAS offers a variety of program choices of varying length and cost.
Cost of Living: Our St. Petersburg Student Budget Guide can help you plan out how much you might need for food, entertainment, and other independent costs.
Airfare: Our International Airfare Guide can give you some pointers on getting the best price for tickets to and from your study abroad in St. Petersburg.
What's It Like to Study in St. Petersburg?
SRAS partners with St. Petersburg State University of Economics (UNECON) in its offerings for study abroad in St. Petersburg. The UNECON campus is in the very heart of the city center, just behind the famous Kazan Cathedral and a short walk from Nevsky Prospect. Most students live on campus. Specific housing information will be listed on
each program page
.
Although steeped in history, St. Petersburg has a modern, European feel. Most students are able to quickly build a support group, interacting with other international students and Russians at UNECON. There is plenty of shopping, cafes, services, and attractions nearby. It is a very easy walk or metro ride to many of St. Petersburg's most famous museums.
SRAS maintains this
Guide to Living in St. Petersburg
to help you find the resources you'll need on the ground to live a summer, semester, or year abroad. And, if you ever need help with anything while abroad on one of programs, your onsite coordinator will be there to help.
Talk to an Expert about Study Abroad in St. Petersburg
Studying abroad is a big decision. You should make sure that your experience will advance your academic, personal, and professional goals. We encourage you to
contact us
and ask any questions you may have.
We also run regular info sessions as part of our free events series. Find a free
info session
that fits in your schedule! SRAS takes your educational goals seriously and we look forward to hearing from you!
At Stetson, we've used SRAS to arrange all of our student study abroad trips for the past five or six years. During that time we've sent dozens of students on summer- and semester-long programs in Moscow, St Petersburg, Nizhny Novgorod and Irkutsk. In every interaction I've had with them, SRAS has been prompt, reliable, knowledgable, courteous and quick to lend a hand when needed.
Professor and Director, SPREES
Stetson University