Sample Custom Program Itineraries
These are sample faculty-led itineraries for custom programs we have developed with our partners. They are specifically designed to be fairly packed with highlights and activities to allow for several approaches. You might use a highlights approach for a more general audience, a community or alumni trip. You could also expand the itinerary, adding in time for academic components that you lead. We can work with you to identify local experts and relevant institutions and organizations and invite their participation.
For each of the itineraries below, we suggest themes or topics that work well not only in the country/region but within the basic framework of the sample itinerary.
And don't forget about regional trips – covering multiple countries in the Caucasus or Central Asia, for example. We can help you connect themes between the countries and map the most efficient routing.
For more information on
our services
and the
timeline
needed to customize or develop your program, please see our main
custom programs
page. We pride ourselves on our ability to tackle
nearly any subject
effectively while staying
within a given budget
. We can offer flexible extentions to most programs for students to stay for additional language study after your program. When you are ready to
develop your program
, please
contact us
!
Balkans Overview
14 Days This highly customizable tour concentrates on Bosnia and Herzegovina with stops in Kosovo and Montenegro. You will combine city and village tours with options to meet locals, learn from masterclasses, and dive into the incredible nature of the area. You can focus on religion and identity, on the region's Ottoman history, or the legacy of WWI, or understanding the reign of Tito. The Balkans is a beautiful area open to many different topics.
Day
Activities
Day 1
AM: Arrival to Sarajevo
– Orientation
PM: Welcome Meal
Day 2
AM: Sarajevo Walking Tour
– Old Town
– City Center
– History from Ottoman conquest to modern Bosnia and Herzegovina
PM: Free time
Day 3
Full Day Sarajevo

Thematic options:
– WWI and Assassination of Franz Ferdinand
– Breakup of Yugoslavia
– Sarajevo Siege
– Christianity, Judaism, and Islam in Sarajevo
– Traditional crafts master classes (copper working; cooking, or calligraphy)
– Meet with local students
Day 4
Sarajevo to Belgrade via East Bosnia and West Serbia OR Srebrenica

Thematic options:
– Hiking and Nature
– Bosnian Genocide & Ethnic Cleansing
– Meeting locals
Day 5
AM: Belgrade Walking Tour
PM: Free Time
Day 6
Full Day Belgrade

Thematic options:
– Rise and Fall of Yugoslavia
– Yugoslavia under Tito
– Military History
– Orthodoxy and Islam
– Ethnicity and Identity
– Hiking and Nature
– Science (N. Tesla)
– Medieval History
Day 7
AM: Transfer to Pristina, Kosovo
– Ibar Valley
– Mitrovica (Walking Tour)

PM: Arrival to Pristina
Day 8
AM: Walking Tour of Pristina
– National History Museum
– Imperial Mosque of Pristina

PM: Thematic Options:
– Meeting with local journalist
– Cooking masterclass with local family
– Kosovo War
– Gracanica Monastery
– Ulpiana Ancient City
– Nature and Hiking
Day 9
AM: Transfer to Kotor
– Visit to Prizren
– Visit to Shkodar

PM: Arrival in Kotor, Montenegro
Day 10
AM: Walking tour of Kotor

PM: Thematic Options:
– Visit to Budva, island of Perast and Our Lady of Rocks
– Spend a night at Durmitor known for its high mt. peaks and tradition of village preservation
Day 11
AM: Kotor to Mostar via Herzegovina
– Stops at Kravica Falls, Pocitelj, Blagaj
Day 12
AM: Walking tour of Mostar (history from the Ottomans to modern Bosnia and Herzegovina
Day 13
Mostar to Sarajevo
Day 14
Departure from Sarajevo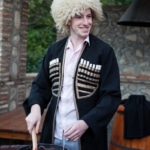 Introduction to Georgia
10 Days
This itinerary introduces the history, culture, and culinary traditions of Georgia. Cover the cities and countryside, the dominant culture as well as multiple minority cultures, and mix tastings, guided tours, and masterclasses with lots of local interaction.
Day
Activities
Day 1
Arrival to Tbilisi
Welcome Meal & Program Overview
Day 2
AM: City walking tour
Church singing
Georgian Tea House & Museum
PM: Cooking masterclass: khachapuri, eggplant rolls, khinkali
Day 3
AM: Day trip to Kazbegi
– Stop near Jinvali water reservoir
– Stop near Ananuri Monastery
– Khinkali lunch (Kakhaberi restaurant)
– Visit Gergeti Trinity Church
PM: Return to Tbilisi
Day 4
AM: Visit the Georgian National Museum
PM: Free Time
Day 5
AM: Kakheti day trip
– Stop to see lavash making, tasting local cheese
– Tour of Bodbe and Sighnaghi
– Lunch in Sighnaghi (restaurant Kizik or Kusika)
– Wine tasting at a wine factory
PM: Drive back to Tbilisi
Day 6
AM: Georgian dancing class
PM: Traditional healing sulfur baths
Day 7
AM: Tour Mtskheta, visit Svetitskhoveli Cathedral and Djvari Church
PM: Free Time
Day 8
AM: Gori (Stalin Museum)
Uplistsikhe (ancient cave city)
Lunch in Gori (Restaurant Joseph)
PM: Borjomi
Overnight in Vardzia (with dinner)
Day 9
AM: Visit to Vardzia
PM: Visit Akhaltsikhe Fortress
Return to Tbilisi

Day 10
Farewell dinner
Day 11
Departure from Tbilisi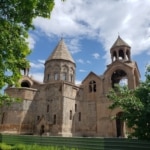 Introduction to Armenia
10 Days
This introduction to Armenia will truly acquaint you with the people of Armenia. Learn of the country's strong religious heritage - from the only surviving pagan temple in the Soviet space to its modern Christian heritage. Learn of the painful Armenian Genocide from the Armenian perspective. Discover Armenia's natural beauty, exquisite food and agriculture, and incredible hospitality!

Day
Activities
Day 1
AM: History Museum of Armenia
PM: Walking Tour of Yerevan (Republic Square, Mashtots Park, Armenian National Academic Theatre of Opera and Ballet, Cascade Complex and Cafesjian Center for the Arts, Saryan Street)
– Overnight in Yerevan
Day 2
AM: Sardarapat National Ethnographical Museum and Memorial Complex of Sardarapat Battle
– Visit to Machanents House to see/try the solar kitchen.

PM: Ejmiadzin Mother Cathedral (Spiritual Center of Armenia) and ruins of the ancient, pagan Zvartnots Temple. – Overnight in Yerevan
Day 3
AM: Genocide Memorial Complex and Museum
PM: Kari Lake on Mount Aragats
– Optional: short hike
– Visit to Strawberry Farm (local agriculture)
– Overnight in Yerevan

Day 4
AM: Khor Virap Monastery (close to current Armenian-Turkish border and Mount Ararat).
PM: Drive through Ararat Valley to Vayots Dzor (wine-making region)
– Noravank Monastery
– Areni-1 Cave (oldest evidence of wine making in the world
– Wine-tasting at local winery
– Overnight in Goris
Day 5
AM: Khndzoresk (village with cave dwellings)
– Cable car to the village of Tatev
– Tatev Monastery (spiritual and educational center of medieval Armenia)
PM: Zorats Karer Archeological Site (ancient observatory)
– Overnight in Yerevan
Day 6
AM: Free day in Yerevan
PM: Overnight in Yerevan
Day 7
AM: Garni Pagan Temple
PM: Short hike at Azat River Gorge to see Symphony of Stones (unique rock formation)
– Gegard Medieval Monastery (partly carved from a cliff).
– Overnight in Yerevan
Day 8
AM: Medieval Saghmosavank Monastery
– Spectacular gorge of Qasakh River
– Monument devoted to Armenian Alphabet
PM: Odzun Basilica from 5th century.
– Children of Armenia Foundation's SMART Center in Lori region.
– Sightseeing in Dsegh.
– Overnight in Dsegh
Day 9
AM: Dilijan Resort Town
– Haghardzin Monastery
PM: Drive to Lake Sevan (large lake with unique ecosystem)
– Visit to Glkhatun Restaurant with a rebuilt ethnic house.
– Overnight in Yerevan
Day 10
AM: Agarak Archeological Site (sacred bronze age settlement)
– Aghtsq Church from 4th century
PM: Wine History Museum with wine tasting
– Depart for home
Central and Eastern Europe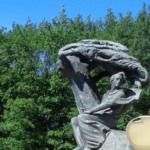 Introduction to Poland
10 Days
This introduction to Poland will take you through Warsaw and Krakow, as well as Sopot and other major historical locations. You will discover Poland's proud medieval Golden Age, its painful experience of WWII and Nazism, and its bright European future.
Day
Activities
Day 1
AM: Gdansk City walking tour
– Dwór Artusa (Artus Court)
– Lunch
PM: European Solidarity Center

Optional in Gdansk:
– Westerplatte (WWII)
– WWII Museum
– Stutthof Concentration Camp (WWII, Holocaust)
– Museum of Emigration in Gdynia
Day 2
All Day: Trip to Malbork Castle (13th-century Teutonic castle)

Day 3
Free day to explore Sopot, a historical and popular beach resort
Day 4
AM: Transfer to Warsaw
Lunch
PM: Tour of Old Town

Day 5
AM: POLIN Museum of the History of Polish Jews
– Lunch
PM: Warsaw Ghetto

Day 6
AM: Warsaw Uprising Museum
PM: Free time

Optional in Warsaw: Museum of Life Under Communism
– Łazienki Park (especially for Sunday Chopin concerts in summer)
– Wilanów Palace
– Praga District
Day 7
AM: Transfer to Krakow
– Lunch
PM Walking tour of center: Wawel Royal Castle, St. Mary's Basilica

Day 8
AM: Schindler's Factory
PM: Kazimierz (historic Jewish quarter)

Day 9
AM: Auschwitz-Birkenau tour
Day 10
Free day to explore Krakow

Optional in Krakow: Wieliczka Salt Mine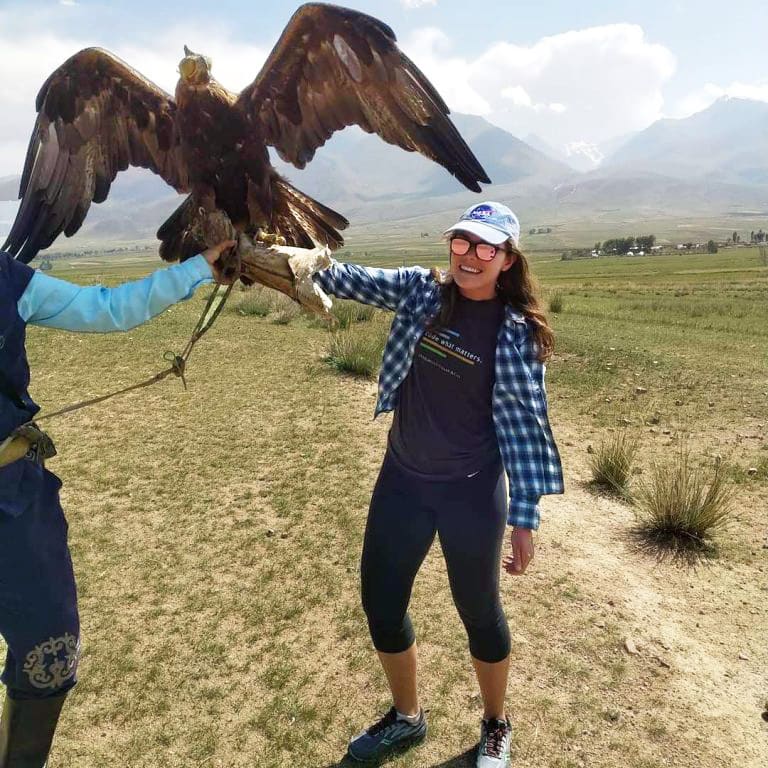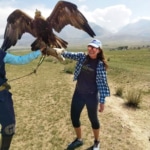 Kyrgyzstan Up Close
2 Weeks
This intense itinerary takes you through Kyrgyzstan, its natural beauty and nomadic traditions. Witness its ancient cities and rural villages. Learn about its traditions of felt and yurt making, eagle hunting, bread making, and more through local masterclasses and demonstrations.
Day
Activities
Day 1
AM: City Tour of Bishkek
PM: Tour of Osh Bazaar
– Welcome Meal (Introduction to Central Asian cuisine)
– Optional: Meet a street artist
Day 2
AM: Guided Hike of Ala-Archa National Park
PM: Ata Beyit Memorial to the victims of Stalin's purges.
Day 3
AM: Burana Tower (Kyrgyzstan's Silk Road history)
PM: Chong-Kemin Valley Hike (local flora and fauna)
– Stay at local guest house
– Optional: Horse riding
Day 4
AM: Tour a rural village to learn about the local economy and art
PM: Lake Ysyk-Köl (unique ecosystem)
– Nomadic Civilizations Museum
– Ancient petroglyphs of Cholpon-Ata
– Overnight in Karakol
Day 5
AM: Karakol city tour (Dungan, Uyghur, and Russian heritage)
PM: Dinner with a local Uyghur family
– Overnight in Karakol
Day 6
AM: Skazka Canyon Hike (rock formations)
– Traditional eagle hunting demonstration
– Felting workshop
PM: Film: Boz Salkyn (Local film about women's rights and bride kidnapping)
– Overnight in the village of Bökönbaev
Day 7
AM: Yurt making demonstration
PM: Orto-Tokoi water reservoir
– Overnight in Kochkor
Day 8
AM: Tash-Rabat medieval caravanserai (Kyrgyzstan's Silk Road history)
PM: Overnight in Naryn
Day 9
AM: Tour of Naryn (Silk Road fortress and important agricultural center)
PM: Kyzyl Oi (rural village and nature)
– Over night in Kyzyl Oi
guesthouse
Day 10
AM: Toktogul water reservoir and hydroelectric plant
PM: Fergana Valley (strategic for regional food security)
– Overnight in Arstanbab village
Day 11
AM: Arstanbab Walnut Forest (unique ecosystem and ethnic traditions)
PM: Overnight in Arstanbab village
Day 12
AM: Travel to Uzgen (Ozgon), a medieval capital city with Islamic architecture
PM: Travel to Osh, the second largest city in Kyrgyzstan and southern capital
– Sacred mountain of Sulaiman-Too
– Overnight in Osh
Day 13
AM: Explore Osh, a 3000 year old city
– Tandoori bread masterclass
– Knife making masterclass
PM: *Film screening: "Kurmanjan Datka" a historical film about a great female general of the 19th century
Day 14
AM: Uzbek and Uyghur neighborhoods in Osh
PM: Flight home from Osh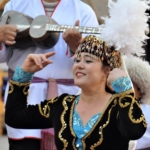 Highlights of Uzbekistan and the Aral Sea
2 Weeks
Focus on Uzbekistan, its history, art, and climate science. Discover the "Museum of Forbidden Art" in Nukus. See camels, dunes, and yurts. Explore a unique desert forest filled with gazelles. Visit a massive solar energy facility and a renowned astroclimate observatory.
Day
Activities
Day 1
Arrival to Tashkent
Walking Tour of Old Tashkent
Chorsu Bazaar
Tashkent Metro
Day 2
Flight to Nukus
Usturt Plateau
Kungrad Historic Silk Road Trading Site
Lake Sudochie
Aral Sea
Overnight in Yurts
Day 3
Muynak Village
"Ship Graveyard" on former Aral Sea
Drive on old sea bottom
Mizdak-khan 14th-Century Architectural Complex
Day 4
Savitsky Museum of Nukus ("Museum of Forbidden Art")
Zoroastrian Temple of Silence
Drive to Khiva
Day 5
Khiva
Ichan Kala Citadel
The Blue Minaret
The Ark Citadel
The Tosh Khovli Palace and Harem
Mausoleum of Pahlawan Mahmud
Madrasa of Muhammad Rahimkhan
The old slave market
Traditional lunch served in the old city
Day 6
Train to Bukhara through the Kyzyl Kum Desert
Views of the Amu Darya
Lunch in the desert
Short walking tour of historic center
Day 7
Bukhara
Mausoleum of Samanids
Bolo Khauz Mosque
Citadel Ark
Kalon Complex
Chor Minor
The Monuments of Lyabi Khauz
Dinner with traditional dance and fashion show
Day 8
Drive to Shahrisabz
Jayron National Park
Palace of Amir Temur
Maydanak Astroclimate Observatory
Overnight in Yurt Camp
Day 9
Drive to Samarkand through mountain passes
Valley of Demons
Chor-Chinor Garden of ancient sycamores
Transfer to Samarkand
Samarkand by Night Tour
Day 10
Samarkand
Gur-Emir Mausoleum
Samarkand Silk Paper Workshop
The Observatory of Ulugh Beg
The Museum of the History of Samarkand
Afrosiyob Archaeological Site
Registan Place
The Shakhi Zinda Necropolis
Bibi Khanum Mosque
Siab Bazaar
High speed train from Samarkand to Tashkent
Day 11
Drive to Chatkal Mountain Range
Beldersay, Chimgan and Charvak.
Day 12
Day trip to the Parkent village
Sun Institute Solar Oven Power Plant

Day 13
Departures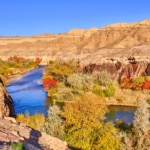 Kazakhstan: Identity and Environment
2 Weeks
This tour is a fast-paced, very active itinerary visiting three regions of Kazakhstan. With history and culture at the core, it lends itself well to studies of identity and/or environment, ecology, and nature.
Day
Activities
Day 1
Arrival to Astana.
Rest at hotel.

Day 2
City tour of Astana, a new, specially built capital featuring work by architects like Norman Foster.
– Independence Square
– Views of Nur-Zhol Boulevard, Astana city and the surrounding steppes.
– Baiterek Tower
– National Museum including its famous Scythian gold artifacts and "Golden Man."
– Hazrat Sultan Mosque
– Kazakh welcome dinner
Day 3
– Breakfast
– Drive to Alzhir Memorial Complex (40 km out of the city). This museum is dedicated to a Stalin-era gulag for the wives of "enemies of the people."
– Lunch
– EXPO 2017 (largest spherical building in the world)
– The Nur-Alem Museum of the Future and Tech Campus
– Meeting with tech students from Nazarbayev University to discuss future prospects for young people in Kazakhstan.
– Dinner
Day 4
– Breakfast
– Drive to Korgalzhyn Nature Reserve, a wetland paradise, massive bird migration center, and the largest nature reserve in Kazakhstan. (130 kms away)

[Note: Best time to visit this reserve is May, when tulips are blooming.]

– Transfer to Shymkent.
Day 5
– Shymkent city tour
– Great Silk Road bazaars
– Architecture from medieval Kazakhstan, Russian Empire, Soviet and modern Kazakhstan
– Lunch
– Transfer to Sairam, once a powerful Sogdian fortress that protected the once-rich trading city
– Walk the ruins and visit ancient mausoleums
Day 6
– Transfer to Otar, the ruins of one of the biggest cities of the Great Silk Road with a history dating back two thousand years.
– Mausoleum of Arystan-bab, spiritual teacher of Khoja Ahmed Yasawi, Turkestan's legendary Sufi saint.
– Transfer to Turkestan, former capital of the Kazakh Khanate
– Dinner
– See the newest Karavansaray shopping and tourism complex and watch a boat show
Day 7
– Transfer to Almaty.
– Free time
– Head to Koktobe Hill to enjoy a panoramic city view
Day 8
– Almaty city tour
– Victory Square
– Ascension Cathedral, the city's oldest orthodox church and one of the only buildings to survive the great earthquake of 1911.
– Green Bazaar food tour
– Lunch at one of the cafés at the market
– Free time
Day 9
– Transfer toCharyn Canyon, (2.5 hours away)
– Striking diversity of landscapes: from green agricultural fields dotted with villages to endless ascetic steppes with only a rare lonely herder.
– Stop the Uighur village Baiseit with a lively and colorful market for grilled meat and tandyr samsa pastries
– Hiking at Charyn Canyon (wear good shoes!)
– Picnic at the shore of the picturesque Charyn River
– Transfer to Kazakh village of Satty
– Hearty dinner with a local family
– Banya (sauna)
Day 10
– Kolsai Lake (3-4 hour hike)
– Picnic at the lake
– Hike back to Satty (2.5 hours)
– Hearty dinner.
Day 11
– Hike to Kaindy Lake, formed when the powerful earthquake in 1911 caused a huge landslide that blocked the river and the water flooded the valley. There are still fir trees in the middle.
– Hike back to Satty
– Lunch
– Meet with Kazakh family of eagle hunters at the little village of Nura.
– Drive back to Almaty

Day 12
– Cable car to reach Shymbulak Ski Resort
– Views of Ili Alatau Mountains
– Medeo Skating Rink, known as the "Factory of Records" because more than 120 world records have been set here.
– Lunch
– Meet with students from Narxoz University to discuss life in Almaty.
Day 13
– State Museum of Art to see Kazakh artists
– Free Time in Almaty
Day 14
Free time in Almaty
Day 15
Departure
We had a great time overall. The students were super impressed with SRAS — the guides, the accommodations, the excursions, etc. The guides were super knowledgeable and kind–the only thing that would improve the tours is volume. They tend to speak quietly so a few people who can't hear lose interest. But we loved the Hermitage art project and Novgorod, and the bunker, and going behind the fountains at Peterhof, and the boat to Peterhof… We loved everything!
Associate Professor of Russian
University of Montana