Study Abroad in Warsaw, Poland
Study abroad in Warsaw means studying in one of Europe's most resilient cities. Reduced almost entirely to rubble and ashes in WWII, Warsaw has risen again to become a major regional economic and political center. Warsaw is filled with green spaces, cultural events, and unique cafes and museums. Study abroad in Warsaw means studying in a country whose dramatic past means that it continues to take its current domestic and international challenges seriously.
What Can You Study Abroad in Warsaw?
Fall and Spring
study abroad in Warsaw is primarily offered through our
Security and Society
program, which allows you to take a range of challenging courses in English on topics related to international relations, security, and diplomacy. Visiting students often take Polish language or one of several other languages offered each semester.
During the summer,
our
Security and Society Summer School
offers several intensive courses to improve your understanding of the challenges societies face today. An optional research internship with the Terrorism Research Center is another feature in both summer and academic year terms. Interns engage in research projects leading to publication.
Other
opportunities may include joining faculty led programs, spring break programs, and more. See our full lists of study abroad offerings below or
contact us
about faculty-led or other custom options.
SRAS Programs Let You Learn Outside the Classroom
SRAS programs are designed to take full advantage of the cities in which they are offered. Courses taken with your study abroad in Warsaw experience with SRAS will frequently incorporate field trips and guest speakers.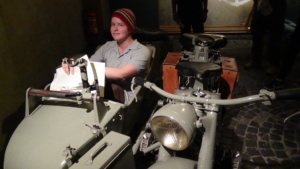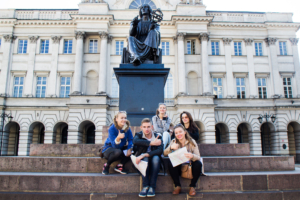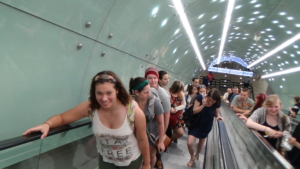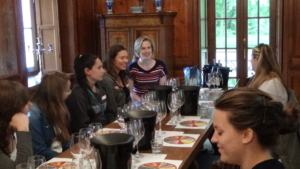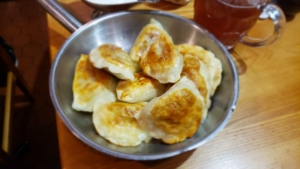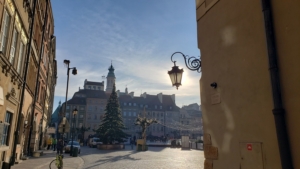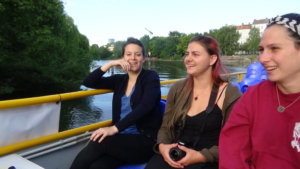 What's It Like to Study in Warsaw?
SRAS partners with Collegium Civitas University, Warsaw, Poland in its offerings for study abroad in Warsaw. The Collegium Civitas campus is in the very heart of the city center, in one of the city's most recognizable historic buildings. Semester students live in apartments while summer students usually reside in a nearby hotel. Specific housing information will be listed on
each program page
.
Poland has posted some of Europe's highest economic growth rates for years. There is plenty of shopping, cafes, services, parks, and attractions nearby. Warsaw's subway system allows you to explore most of the city easily. Collegium Civitas is a very active participant in the Erasmus program and other exchanges, resulting in a very international student body. Most students are able to quickly build a support group  among the other international students and Poles at Collegium Civitas.
SRAS maintains this
Guide to Living in Warsaw
to help you find the resources you'll need on the ground to live a summer, semester, or year abroad. And, if you ever need help with anything while abroad on one of programs, your onsite coordinator will be there to help.
How Much Does It Cost To Study Abroad in Warsaw?
Ask Us About Study Abroad in Warsaw
Studying abroad is a big decision. We realize you may have questions and we encourage you to
contact us
and ask them. We also run regular info sessions as part of our free events series. Find a free
info session
that fits in your schedule! SRAS takes your educational goals seriously and we look forward to hearing from you!
At Stetson, we've used SRAS to arrange all of our student study abroad trips for the past five or six years. During that time we've sent dozens of students on summer- and semester-long programs in Moscow, St Petersburg, Nizhny Novgorod and Irkutsk. In every interaction I've had with them, SRAS has been prompt, reliable, knowledgable, courteous and quick to lend a hand when needed.
Professor and Director, SPREES
Stetson University