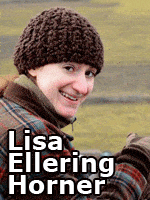 SRAS will be at:
We would love to meet you at Forum or NAFSA this year! We have exciting opportunities for study and internships in Eastern and Central Europe and Central Asia. We can also assist with research travel abroad and custom programs.
It would be great to learn more about your department or study abroad office, and tell you about our latest developments. We are continuing our mission to develop exciting and academically rigorous programs in Central Asia and Central/Eastern Europe where we have given considerable thought to making the most of each location's geographic position, individual history, and local business, cultural, and political environment. This includes our programs covering Central Asian Studies in Bishkek, environmental studies in Irkutsk, policy and conflict in the Kiev and the FSU, Jewish studies and security studies, including cybersecurity, in Warsaw, etc. These programs will have wide appeal to students outside of traditional Russian/language studies. We've also developed a number of internship opportunities for students, in all of our locations.
We would also be happy to discuss various affiliation possibilities. Affiliation with SRAS has a number of benefits. From helping you develop a custom (faculty-led) program to making SRAS programs an approved option to helping you develop something even more customized, we'd love to discuss how we can help you achieve your goals for your program or department.
Contact Lisa Ellering Horner by email to start your conversation with SRAS! She'll be happy to schedule a time to meet at Forum/NAFSA, or to schedule a call if you have any questions about SRAS, affiliation, etc. Also let her know if your university would be interested in having an SRAS representative on campus to discuss your university's needs in person.