SRAS, together with The Russian Chess School, will present a free chess seminar on Saturday, March 27, 2021 from 12:00 – 1:45 ET. It will be live-streamed in English from Moscow, Russia and is for anyone – whether a chess player or not – interested in the history and culture of the game in Russia.
We will look at the history of Soviet and Russian chess and why it holds a great place in modern Russian culture today. We will discuss the Russian vocabulary of chess as well as strategies and etiquette. This free chess seminar will be led by Polina Pavlova.
Meet Your New Chess Instructor!
Polina Andreevna Pavlova was introduced to chess by her father at the age of four. By age six she joined a local club and began to study and play chess in local tournaments. As a teen, she took part in the Russian Team Chess Championship (youth division) and it was at this tournament she learned about the process of becoming a chess arbiter, met the master arbiter, Mikhail Krukov, and became fascinated by the idea of ​​devoting her life to chess.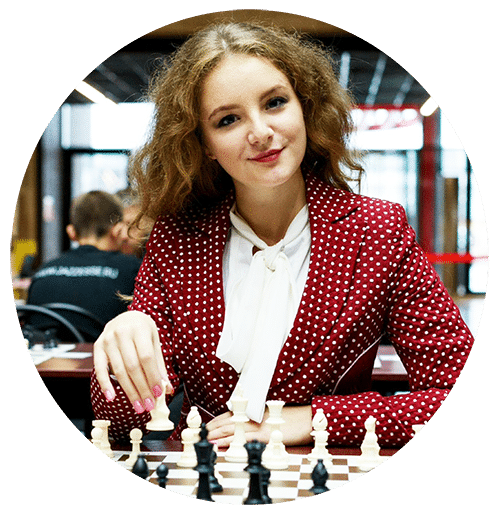 Polina initially earned status as a third category chess arbiter, allowing her to judge local tournaments. She continued to advance her studies and since 2016, she has officially conducted and judged chess tournaments. She then began working at the Russian Chess School and has organized more than 120 tournaments.
Polina Pavlova Discusses The Queen's Gambit
Below, you can watch a Russian TV news broadcast featuring Polina Pavlova discussing (in Russian) the "mistakes" she noticed while watching The Queen's Gambit. Note that the free chess seminar will be held in English.
Free Chess Seminar: Find Out More
Find out more and sign up here for this exciting free event. We look forward to seeing you at our free chess seminar on Zoom on March 27!